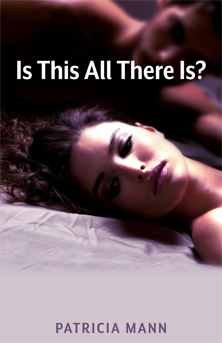 Is This All There Is?
Beth Thomas has the perfect life.  At thirty-five, she's married to her college sweetheart, has two adorable kids, and teaches part time at the local university.  But when a friend persuades Beth to go dancing on a rare night out, a chance meeting with twenty one year old Dave, one of her former students, changes the course of her life.  Loud music, too much to drink, and the thrill of feeling young again lead to an unforgettable kiss that was never supposed to happen.  As she tries to put the memory behind her, Dave's pursuit leaves Beth torn between what her mind says is right and what her heart and body crave.
"Erotically charged and emotionally real, 'Is This All There Is' is not your simple chick lit love story. Instead it is a manifesto for the age, accurately capturing the complexity of the Gen Xers' attempts at monogamy vs. the echoes of their parents' bygone history as the free-love generation."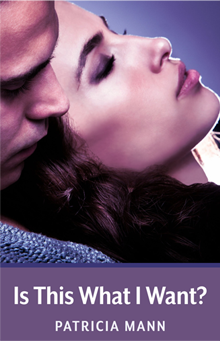 Is This What I Want?
Four difficult months have passed since Beth's husband Rick discovered her affair with a former student. The couple has worked hard in therapy to salvage their marriage and understand their roles in everything that happened. Things are looking up until Dave reappears, awakening Beth's fantasies of what could have been had she taken their affair to the next level. Now that she is faced with another opportunity, Beth battles an even more impossible dilemma than the first time she was caught in Dave's web.
Amidst the trouble in her marriage and pressure to shield her children from the discord, Beth is also called upon to help her two best friends, both with serious problems of their own. The stress sparks temptation to seek comfort in her favorite vices. But she knows she can't hide if she wants to save what matters most. The question is, what does she want?
"The love triangle between Beth, Rick, and Dave finally explodes in this beautifully written, heart-wrenching sequel to Is This All There Is?"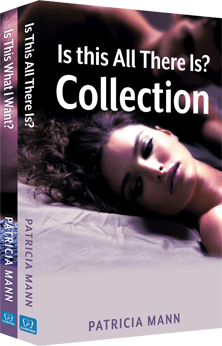 Is This All There Is? Collection
For the first time, Patricia Mann's passionate, gripping, and controversial novels are together in one collection. Is This All There Is? Find out now.